THE PROBLEM
In Vancouver 2.6 million paper cups end up in landfills each week. Single-use paper cups are non-recyclable. The polyethylene lining is difficult to separate from the paper layer which renders the paper cups challenging to recycle. Therefore leaving a huge environmental footprint.

---
OUR COMMITMENT
Reduce. Reuse. Recycle.
Freshslice is committed to leading the pizza industry with innovative sustainable solutions.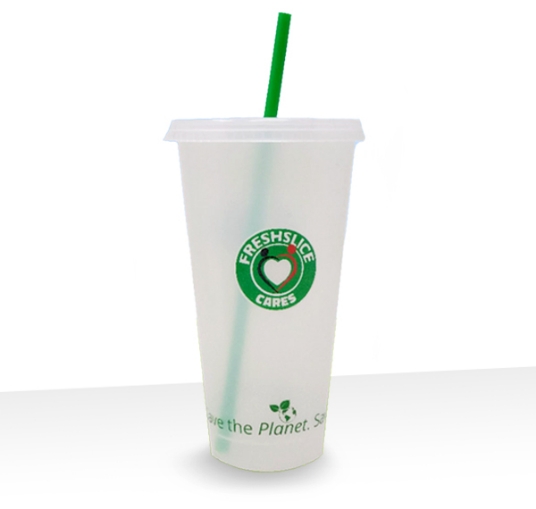 Reusable Drink Cups
Purchase for $2. Bye bye paper cups!
REDUCING OUR CARBON FOOTPRINT
Our goal is to significantly reduce or eliminate single-use paper products by the end of 2023.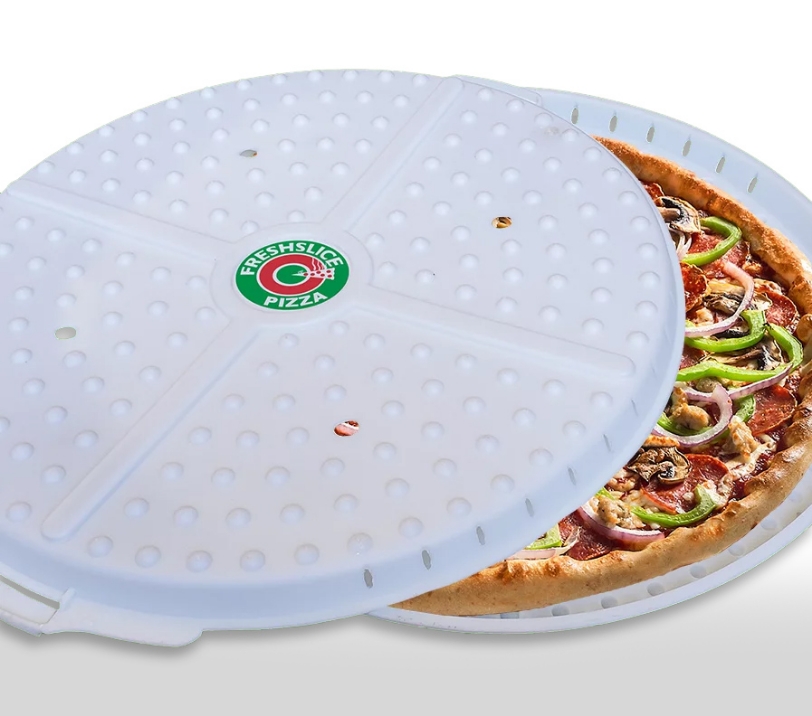 No More Cardboard Pizza Box
Can you imagine a world without pizza boxes? We can! We are currently reinventing the way pizza is transported. Whether it's delivery or takeout, our research and development team is working hard to perfect our resable pizza box. Stay tuned!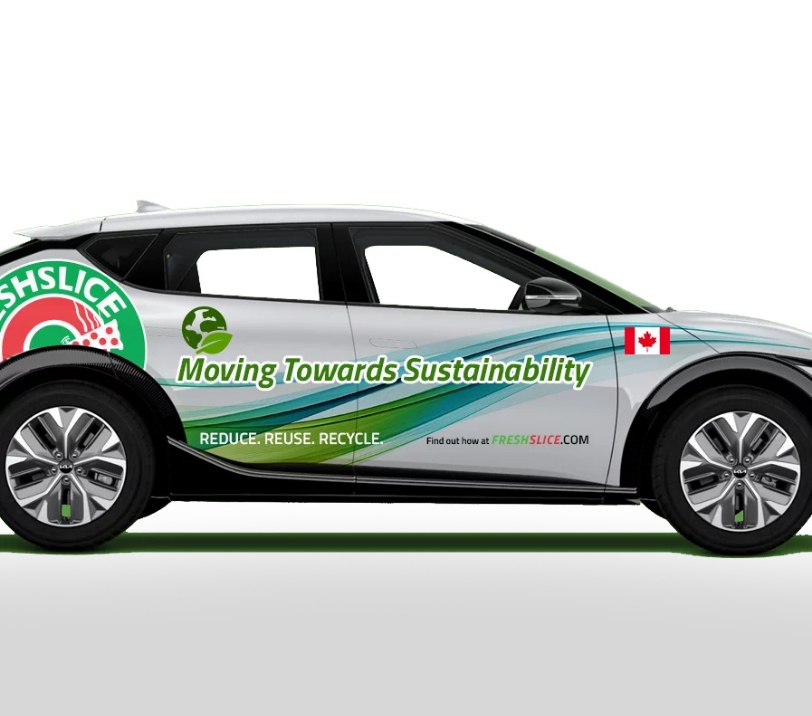 Zero Emission
As part of our green sustainability movement, we've encourage all our franchise partners and head office management to "go electric!". A generous incentive package including a $1000 subsidy is available for those who switch to a zero emission vehicle.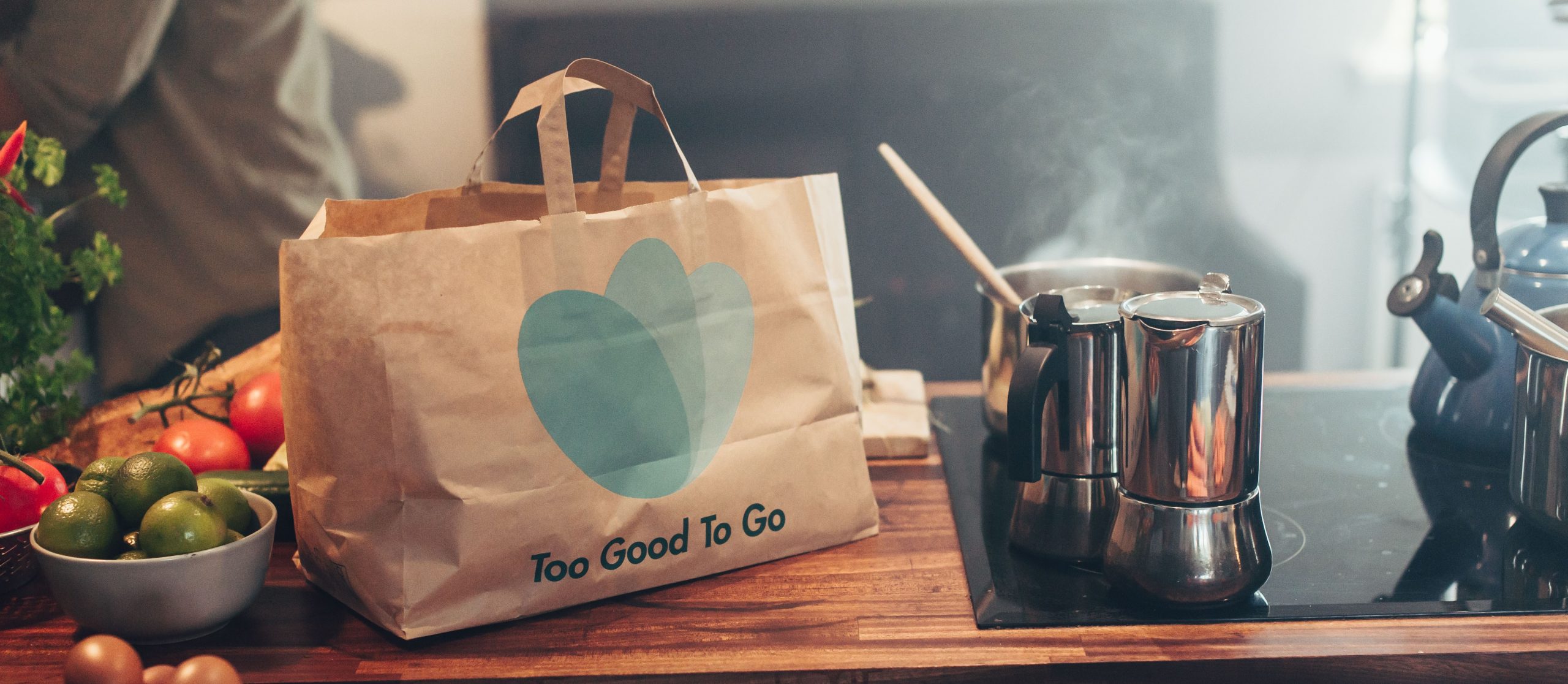 TOO GOOD TO GO
x
FRESH

SLICE
FRESHSLICE is so proud to announce our partnership with Too Good To Go in fighting against food waste. Globally, 40% of food is wasted - just because it hasn't sold in time. Food waste is becoming recognized not only as a critical issue but one that can be solved. Come together with Too Good To Go, we can contribute in every way to build the global food waste movement as well as generate a positive change in society. Every day, our unsold items are offered at a reduced price with the Too Good To Go App to avoid food waste in our Restaurant. Access the Too Good To Go App you can buy and collect Surprise Bags of food - at a 1/3 of the price.

22,676 meals have been saved so far
= 56,690 kg CO2e = 90 Vancouver - New York flights.
Fighting food waste and saving the planet!