Freshslice Cares (FSC) was formed in 2018 by Freshslice Holdings Ltd., the parent company of the restaurant chain, Freshslice Pizza as an independent, not-for-profit organization. FSC's mandate is primarily to help kids in need that come from families that for whatever reason do not have the financial resources to pay for their children's sports activities. That's primarily where we come in!
We do this by contributing financially through sports associations, which can provide us with the details of whom we can assist from within the areas located near our restaurants. Families and sports associations across Canada are facing financial challenges and are always in need of funding for equipment.
If you are involved with or know of an organization with families in need, we are here to help!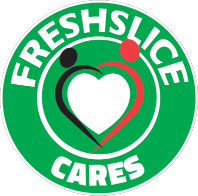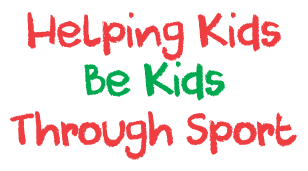 OUR VISION
At Freshslice Cares, our vision is an active and healthy Canada, where sport inspires youth and promotes the health and well-being of communities.
Freshslice Cares distributes funds through sports associations in the communities in which we do business.
To realize this vision, Freshslice Cares has three primary goals to help youth thrive via sport and physical activity:
Sport: Increase participation and performance of individuals in need of financial support to help offset the costs. For example, we would provide funding to individuals through their sports association for such things as player registration fees, equipment, etc.
Community: Enrich and energize communities by supporting children who wish to participate in local sports associations. Local Freshlice owners engage the communities in which they do business by interviewing, screening, and providing initial grant approval recommendations to head office for final funding.
Business: Maximize fundraising revenue by implementing consumer-driven promotions in addition to generous contributions from customers and suppliers.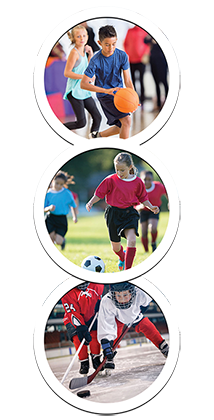 WATCH OUR VIDEO TO LEARN MORE
apply
step 1
Download and complete your Freshslice Cares – Grant Application
step 2
Meet with the owner/manager of your closest Freshslice restaurant for review of your application
step 4
In 10 business days you will receive notification of the status of your application
step 5
Sit back and see the smile on the faces of the kids you have helped to be kids!
apply now
Donate
FRESHSLICE CARES receives its funding from generous individual donors like you who drop change in a FRESHSLICE CARES in-store DONATION BOX, fund-raisers, community organization donors, corporate partnerships and through the generosity of Freshlice owners who are committed to the communities they serve, and Freshslice global headquarters.
Contributions can be made directly by mailing a cheque to:
Freshslice Cares Association –
Reg. Charity No. 767595085RR0001
1610 Ingleton Avenue, Burnaby, B.C. V5C 5R9