Each day more than 20,000 guests enjoy delicious pizza and other mouth-watering tasty treats from FRESHSLICE. We only work with the freshest, highest quality ingredients which have been selected according to our passion for flavour and health consciousness. Our menu has been strategically designed with a focus on sourcing local seasonal produce. We pride ourselves on the quality of the food that we serve. If you haven't tasted our signature multi-grain dough, unique selection of low-calorie sauces, and perfectly baked cheese, you're in for a real surprise! Not only does our Pizza taste better but you get a lot more for your money; we offer our Extra Large 16" pizzas that are 30% larger than our competitors large 14" pizzas. With better taste and better value, FRESHSLICE is an easy choice, the next time you have a Pizza craving!
FRESHSLICE Pizza was founded in 1999 by Ray Russell in Vancouver, British Columbia. Ray decided to find a fresher way to prepare the pizza he loves. Starting with a single restaurant, FRESHSLICE quickly grew into a thriving 'by the slice' and delivery business. FRESHSLICE is able to offer guests delicious pizza at prices lower than most of our competitors, so you can enjoy the pizza you love, more often!
Foodies love FRESHSLICE and the company has quickly grown to over 75 Locations across Canada. Our team is committed to making your experience truly memorable. We want you to be regulars, to share your stories with us, and in turn maybe hear a few of ours. The most important thing for us is that with every visit you walk away with a great experience from beginning to end.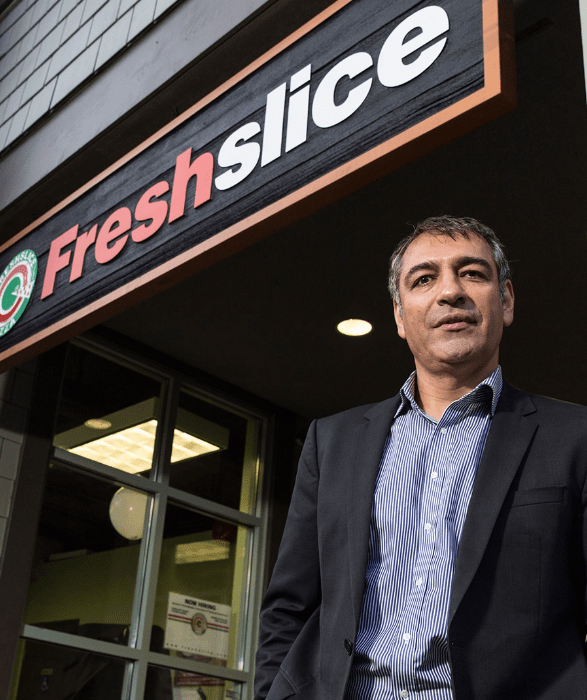 ---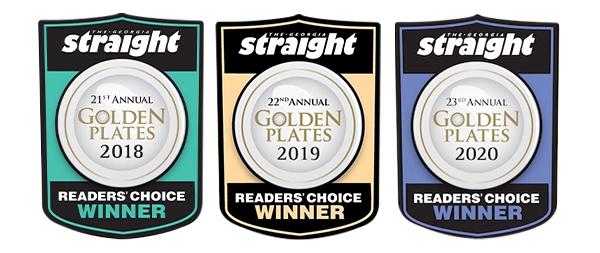 The Georgia Straight, in its' annual reader poll, The Golden Plates, voted FRESHSLICE one of the best 'by the slice' pizza joints in B.C. for three years in a row! Whether you order a slice or a whole pizza, we're famous for our quality. More and more pizza lovers are discovering the difference that our attention to detail makes, crafting pizza's, just the way you like. Enjoy….
---
Since our beginning, the FRESHSLICE journey has been filled with a passion for pizza. We are constantly working on fresh ideas. We were one of the first to introduce the "pizza by the slice" concept to the Vancouver food scene. At the heart of FRESHSLICE, is our desire to produce exceptionally tasty pizza at a price that will impress. We do things differently here and are always looking to improve our offerings, respect our guests and provide value, second to none. We only have one goal in mind: to offer you delicious, healthy, fresh pizza's without compromise!